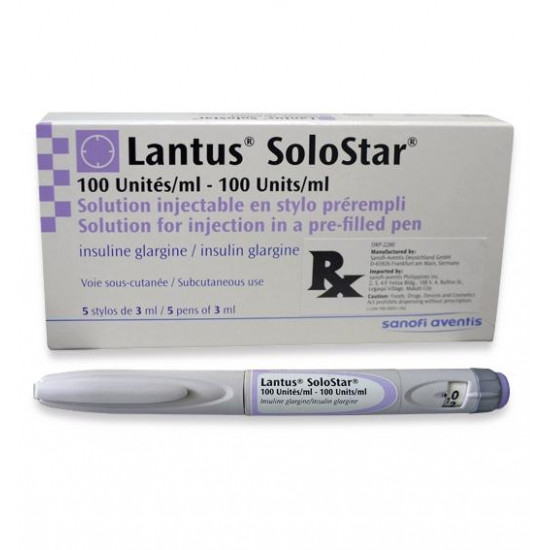 Lantus® (insulin glargine injection) 100 Units/mL
Lantus (insulin glargine) is a man-made form of a hormone that is produced in the body. It works by lowering levels of glucose (sugar) in the blood. Insulin glargine is a long-acting form of insulin that is slightly different from other forms of insulin that are not man-made.
Lantus is used to treat type 1 or type 2 Diabetes
Lantus may also be used for purposes not listed in this medication guide.
Contain: 1 pen 3ml

Sanofi Aventis