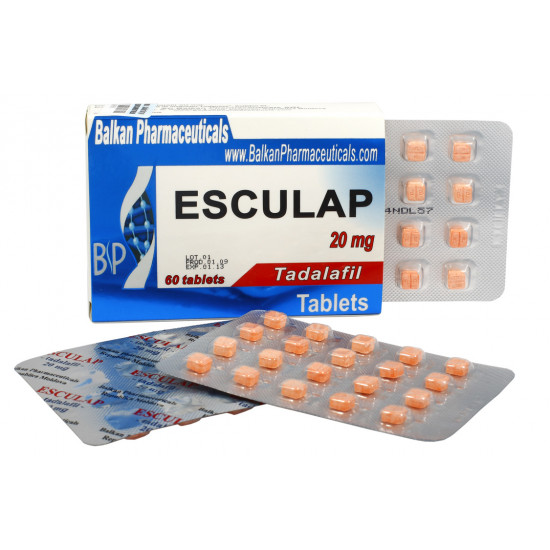 -44 %
Esculap (Tadalafil) 20mg - 20 Pills
Esculap (Tadalafil) 20mg - 20 Pills
Tadalafil is the first step to unforgettable sex! Esculap is a non-steroidal drug that is effective and used to enhance libido (sexual activity) and erection (erectile function). Its purpose is the treatment of erectile dysfunction. Helps increase potency and libido.
The drug has the active ingredient tadalafil. This is a synthetic derivative, non-narcotic and non-toxic, which does not cause physical or psychological dependence in the user (within the recommended doses, it is relatively safe for human use).
Esculap (Tadalafil) mustn't be a steroid drug (does not show anabolic, androgenic, progestin, or estrogenic activity), and is relatively safe to combine with sports pharmacology.
Reviews about Esculap are often laudatory, describing the results of taking a man to restore libido and erection on the one hand and the almost complete absence of side effects on the other.
Methods of reception
The average recommended dosage of Esculap (Tadalafil) is 20 mg per day. The maximum recommended dose and frequency of use is 20 mg once a day to avoid side effects. The application can take place regardless of the consumption of food.
The degree and rate of absorption of a substance do not depend on food. The time of use of the tablets (morning or evening) also does not have a clinically significant effect. But before the course of the drug, it is important to take into account the potential risks (consult a doctor and exclude contraindications).

Balkan Pharmaceuticals