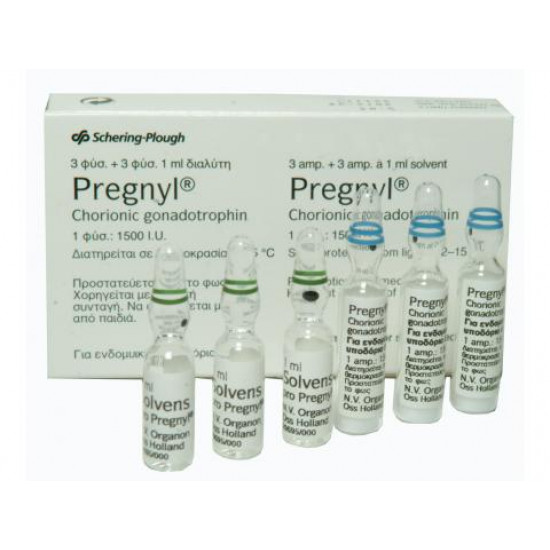 Out Of Stock
Pregnyl 1500 IU (Organon)
Pharmaceutical Name: 
 Pregnyl 1500 IU (Laboratory Schering-Plough)
Chemical name: 
 Human Chorionic Gonadotrophin (hCG)
Chem. Abstr. Name:
N/A
Molecular Structure: 
N/A
Molecular Weight: 
360.7 gr/mol
Product Description:

HCG is provided as a glycoprotein powder to be diluted with water, and acts in the body like LH, stimulating the testes to produce testosterone even when natural LH is not present or is deficient. It therefore is useful for maintaining testosterone production and/or testicle size during a steroid cycle. Use of this drug in the taper is rather counterproductive, since the resulting increased testosterone production is itself inhibitory to the hypothalamus and pituitary, delaying recovery. Thus, if this drug is used, it is preferably used during the cycle itself.
Presentation:

1 ampoulles of 1500 I.U. HCG and 1 ampoules Solvent.

Schering-Plough