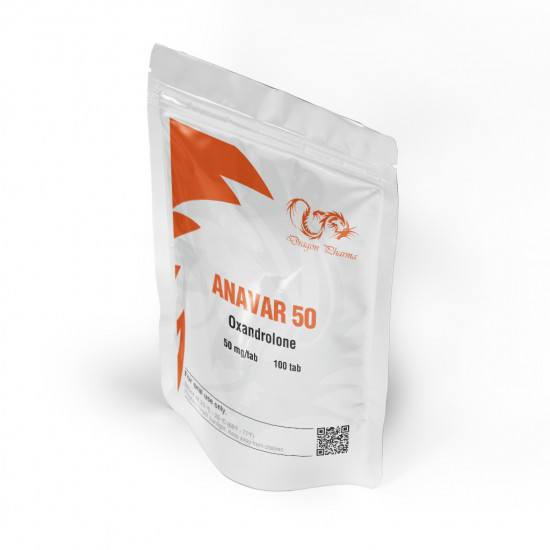 Anavar 50mg
Perfect relief safely and quickly with Anavar 50mg
All professional athletes are well aware that it is very difficult to get a lean body and burn a small fat layer. Even with the help of regular exercise and a proper diet, it is difficult to get the desired result. This takes a fair amount of time and is a labor-intensive process. Everyone is well aware that proper nutrition will not be enough for this, and to achieve your goal, you need to resort to sports nutrition. For many years, Anavar has established itself as the best steroid drug that helps to remove fat.
Feature of the anabolic steroid Anavar
One of the best steroid drugs is Anavar. The steroid has confidently established itself in the sports nutrition market for many years and is losing ground. Athletes, bodybuilders, and athletes actively use it to get lean muscle mass and a lean body. The steroid is great not only for men but also for women who also crave to get a slender and sculpted body in a short time. Naturally, the drug should be combined with regular physical activity and a proper diet. It is worth noting that while taking the drug, strength and endurance increase, which contributes to the rapid achievement of results due to the intensity of work on simulators. And a nice bonus is the fact that the steroid does not retain fluid in the body, unlike its counterparts. This is indeed an important factor when choosing a steroid. After all, it means that the result at the end of the course of admission will not disappear anywhere, but will remain with the athlete.
Are there side effects?
Side effects of Anavar are minor and are expressed only with an overdose of the drug. They are expressed in the form of headache and nausea, dizziness, high blood pressure, and increased heart rate. You can avoid them if you take the steroid correctly and follow all the instructions and recommendations in the instructions. Then there will be no side effects. Otherwise, you should reduce the dosage or suspend the course for a while, and also consult a specialist. The steroid does not harm the body and does not affect health in any way. Although professional athletes are advised to take additional drugs during taking steroids for the normal functioning of the liver.

Dragon Pharma