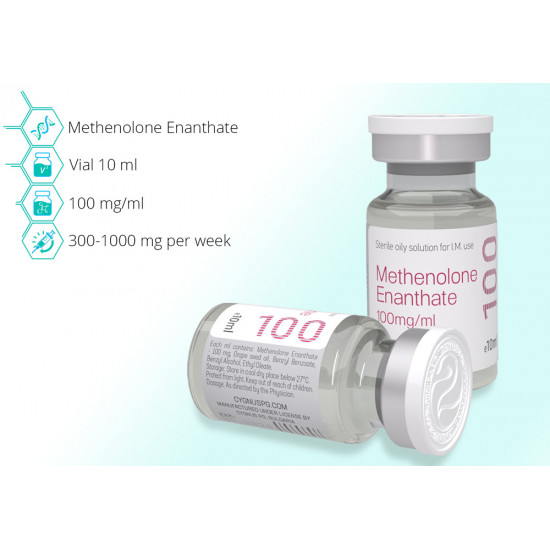 Methenolone (primobol)100mg - 10ml
Methenolone


Methenolone is an anabolic steroid, modification of dihydrotestosterone (DHT) with weak androgenic activity and a moderate anabolic effect. The Methenolone hormone has also been shown to have a positive effect on the immune system.
Comes in 10 ml multidose vials. Each vial contains 100 mg per ml.
Each product of Cygnus has authentication code.
You can authenticate your product a
t
cygnus check code

Cygnus