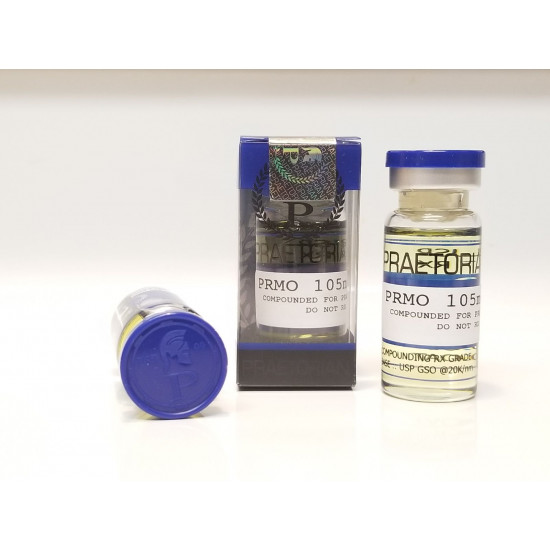 Primo 105mg (Methenolone enanthate)
Primo 105mg is a great choice for female athletes
Primo is methenolone enanthate, a moderately active anabolic and androgenic steroid. The mild effect makes it, along with oxandrolone, the safest AAS. Can be used by beginners and women. Anabolic activity - 88% of testosterone, androgenic - 44%, conversion to estrogens - absent, liver toxicity - weak, duration of action - about 15 days, the detection time on doping control - up to 6 months. You can buy Primo on this page of our website.
Effects of taking
Preservation of muscle mass. The drug weakly initiates muscle hyperplasia, therefore it is rarely used as a solo means for gaining mass. Most often, Primoged is used in combination courses, or to prevent the phenomenon of rollback after heavy AAS regimens.
The increase in strength indicators. Just like mass, strength increases slightly.
No aromatization. The steroid does not cause the conversion to estrogens.
Safety, minimal decrease in endogenous testosterone levels, and the rollback phenomenon.
How to take Primo
The Primo course is best suited for athletes interested in shaping and maintaining muscle. The duration of admission is about 8 weeks, with an increase in the period, the risk of side effects also increases. One injection is performed per week, the average dosage is 400 milligrams. As for how to take Primoged in combination with other anabolic and androgenic steroids, it is most often combined with methandrostenolone, stanolozol, Sustanon, various testosterone, and nandrolone.