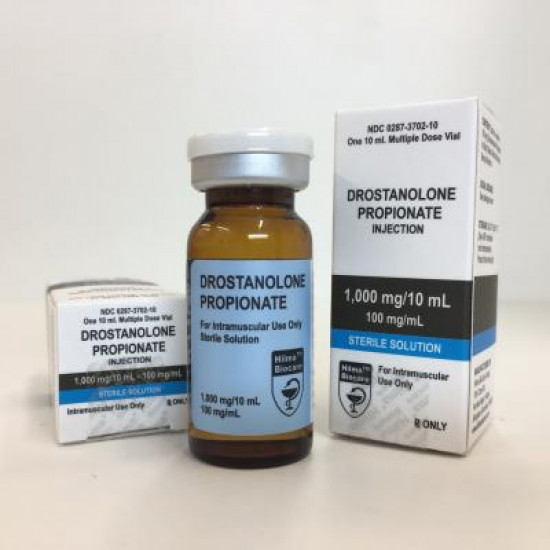 Drostanolone Propionate 100mg
Drostanolone Propionate is an anabolic androgenic steroid that first hit the market around 1970 under the trade name Masteron manufactured by Syntex.
Drostanolone carries relatively normal anabolic and androgenic ratings; however, these ratings are something missing. It's important to remember DHT, the basis of Drostanolone, is five times more androgenic than testosterone with a much stronger binding affinity to the androgen receptor. This again promotes a harder look and can also enhance fat loss.
Drostanolone Propionate is the propionate salt form of dromostanolone, a synthetic anabolic steroid related to dihydrotestosterone that has antiestrogenic effects. Dromostanolone inhibits the growth of estrogen receptor-presenting breast cancers; its virilizing effects limit its clinical usefulness. It would also become popular cutting steroid among bodybuilders, which is where Drostonolone is currently most commonly found.
Drostanolone Propionate 100mg/1ml by Hilma Biocare
buy masteron, buy mast, buy drostanolone, buy mastabol, buy masteril, buy drost propionate, buy drolban



Hilma Biocare