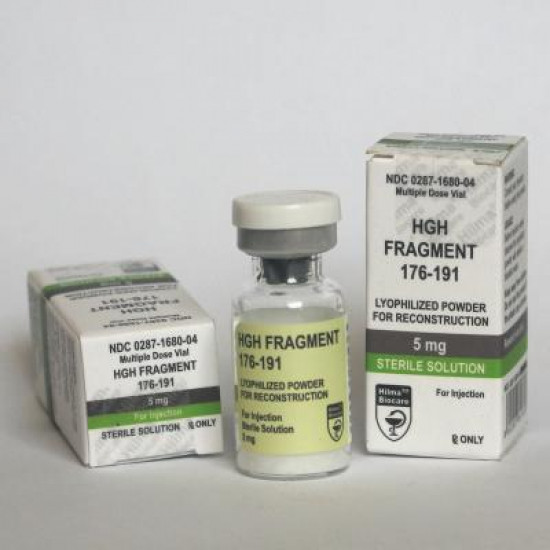 HGH Fragment 176-191
The studies on HGH Fragment 176-191 date back into the 1970 and in the early 1980 were confirmed in terms of the fragments ability to directly affect adipose tissue.
In fact, it actually inhibits lipogenesis; meaning, it stops formation of fatty acids and other lipids.
HGH Fragment (HGH Frag 176-191) is a peptide hormone of the Growth Hormone (GH) class. Specifically, HGH Frag 176-191 is as its name implies a fragment of the GH hormone, a piece or part of the GH hormone. Human Growth Hormone (HGH), the tail end of the hormone is cut off and what's removed is HGH Frag 176-191. This is the part of HGH that represents its fat burning power.
This will be the primary and perhaps only purpose of HGH Frag 176-191, for use in fat loss and dieting.
HGH Fragment 176-191 5mg Vial by Hilma Biocare
buy HGH Fragment. hgh frag, buy frag 176, buy AOD 9604, buy fragment


Hilma Biocare