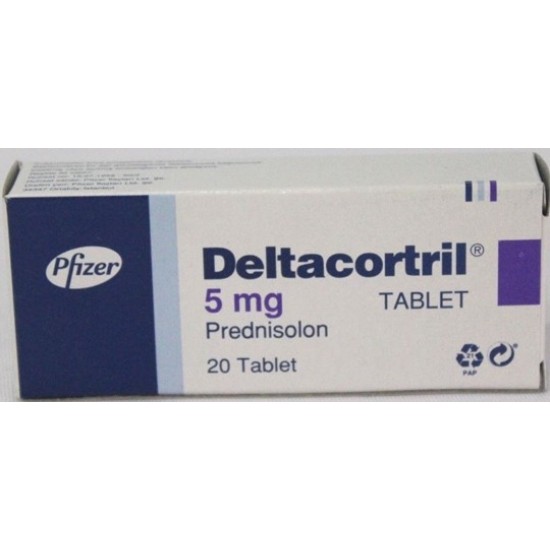 Deltacortril
Deltacortril 5mg Tablet is a steroid. It is used to treat a wide variety of medical conditions such as severe allergic reactions, allergic conditions, asthma, rheumatic disorder, skin and eye disorders, and nephrotic syndrome. It suppresses the immune system and provides relief from inflammation.
Deltacortril 5mg Tablet should be taken with food to avoid an upset stomach. It should be swallowed whole with water at the same time(s) each day. Your doctor will decide the dose and how often you should take them. This may change from time to time depending on how well they are working. You should take this medicine regularly to get the most benefit, even if you feel fine.
The most common side effect of this medicine is reduction in bone density, weight gain, mood changes, upset stomach, and behavioural changes. Talk to your doctor if these bother you or do not go away. Taking Deltacortril 5mg Tablet can also make it harder for you to fight off infections. Tell your doctor if you have any signs of infection such as fever or sore throat.
Deltacortril 5mg box of 20 cmp by PFIZER


Pfizer