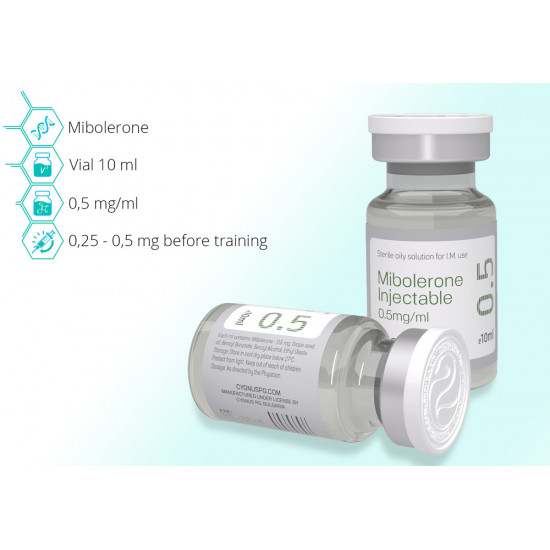 Mibolerone 0.5mg - 10ml
Mibolerone Acetate
Mibolerone literally might be one of the most powerful androgens ever created, so much so, is approximately six times stronger than testosterone and almost three times as potent of an androgenic compound.


Comes in 10 ml multidose vials. Each vial contains 0.5 mg per ml.
Each product of Cygnus has authentication code.
You can authenticate your product a
t
cygnus check code

Cygnus