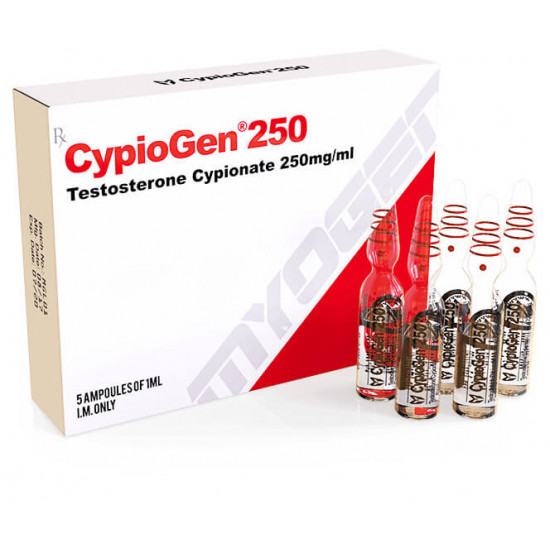 Cypiogen 250mg
Testosterone Cypionate is a long acting and slow release synthetic, injectable variant of testosterone. Testosterone is the primary male hormone and a powerful, naturally occurring androgen. CypioGen 250 is well known for its ability to return enormous increases in strength and muscle mass.
CypioGen 250 is the perfect choice for both a first time or experienced user and is a strong platform to base any mass building cycle upon. CypioGen 250 is a very effective and safe hormone and is often prescribed by doctors when testosterone replacement therapy is needed.
Cypiogen 250mg by Myogen box of 5amp.


Myogen