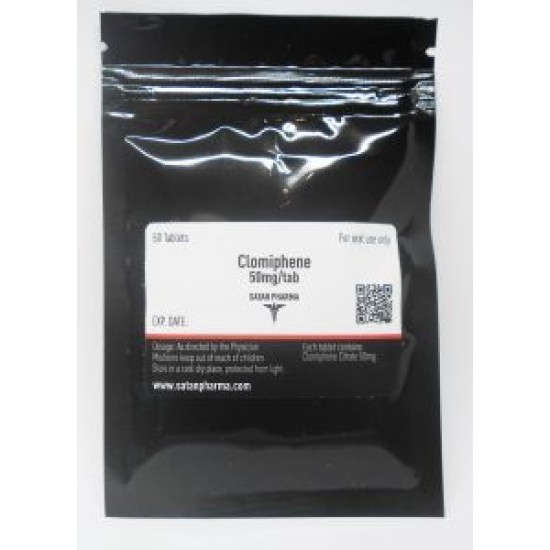 Clomiphene 50mg
Clomiphene is a non-steroidal fertility medicine. It causes the pituitary gland to release hormones needed to stimulate ovulation (the release of an egg from the ovary). Clomiphene citrate is used to cause ovulation in women with certain medical conditions (such as polycystic ovary syndrome) that prevent naturally occurring ovulation. Clomiphene citrate may also be used for purposes not listed in this medication guide.
Each Tablet Contains:
Clomiphene Citrate 50 mg/tab
Clomiphene 50mg By Satan Pharma box of 50 cmp.


Satan Pharma