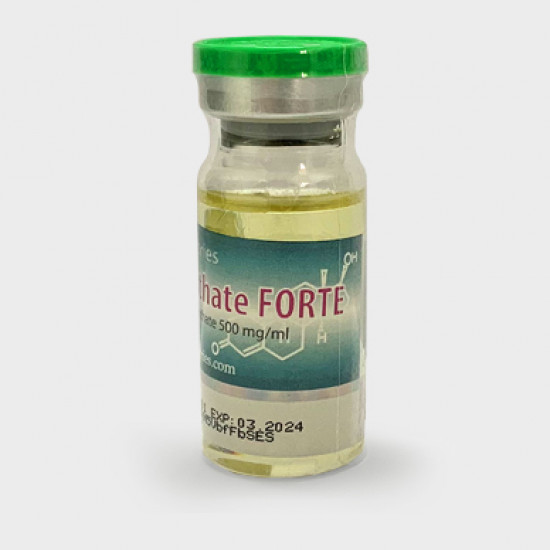 2 - 3 Days
Testosterone Enanthate Forte 500mg
The effectiveness of the drug
Testosterone enanthate has several positive properties:
Increase in musculature.
Increasing physical strength and endurance.
Increased libido.
Improves phosphorus metabolism.
Improves nitrogen metabolism.
Eliminates joint pain.
Promotes tissue regeneration.
Strengthens tone and increases motivation.
How to use Testosterone Enanthate
Before using this AS, you need to pass all the necessary tests and get advice from a specialist in the field of using sports pharmacology. Due to the prolonged activity of the drug, the frequency of injections does not exceed 2 times in 7 days. The dosage varies from 250 to 500 mg per week, based on the individual characteristics of the organism and the experience of using sports medicines.
Beginners should take at first at the minimum dosage, gradually increasing it along with weight growth. The average duration of the course is 4-10 weeks. Then you should undergo a PCT a couple of weeks after the completion of the course. To eliminate adverse reactions, it is recommended to take Proviron starting from the 2nd week of taking Testosterone enanthate.
Side effects
The drug is highly effective and contributes to the growth of muscle fibers. An overdose of enanthate can cause high blood pressure, hair loss, skin problems, and increased aggression.

SP laboratories