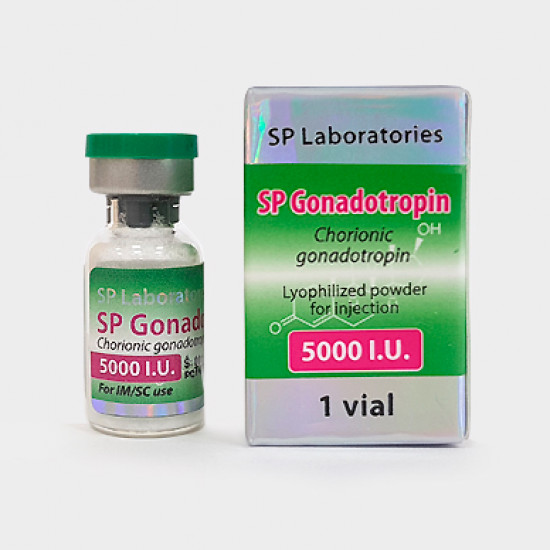 2 - 3 Days
HCG (Gonadotropin) 5000IU
GONADOTROPIN 5000

HCG - Human Chorionic Gonadotropin

Description
1 vial contains 5000iu Chorionic gonadotropin
Active Substances
Each vial of SP Gonadotropin contains 5000iu of Chorionic gonadotropin
This drug is used to prevent testicular atrophy, which can be caused by taking a course of steroids. After all, this hormone can send signals to the body so that the male organ is saturated with a large amount of testosterone.
When taking chorionic gonadotropin, the following effects appear:
increased levels of sex hormones in the testicles;
improvement of spermatogenesis;
fluttering genitals;
the development of secondary sexual characteristics is enhanced;
for women - ovulation improves.

SP laboratories