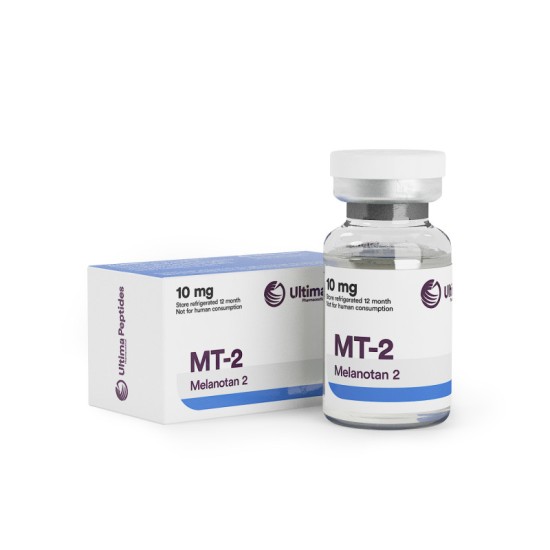 New
Ultima-MT-2 10mg USA
Products are shipping without brand label for security reasons. Melanotan II analog of alpha-melanocyte stimulating hormone (a-MSH). Melanotan peptides are safe and efficacious with growing long term data. Melanotan 2 is a freeze dried peptide sealed in a sterile multi-use vial. Tanning injections of synthetic potent a-MSH allow for development of photo-protective suntans in all skin types.
Melanotan 2 Dosage:
Range: 100mcg – 1mg
Melanotan II Side Effects:
Melanotan injections act on melanocytes to stimulate melanin production. Melanin is the body's pigment responsible for a photoprotective safe tan.
Sunless tanning injections begin with the peptide sequence: His-Phe-Arg-Trp. Melanotan peptides Melanotan II binds to melanocortin receptors influencing pigmentation, inflammation, energy, appetite and sexual function. Melanotan 2 has a small protective amino acid structure that effects the melanocortin 1, 3, 4 and 5 receptors.
Ultima-MT-2 10mg USA


Ultima Pharmaceuticals