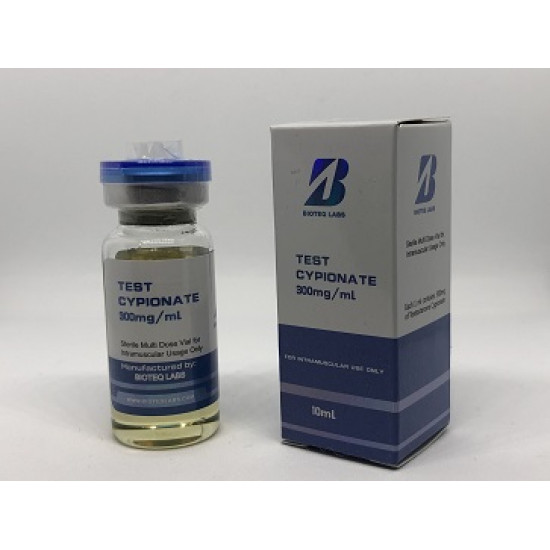 Testosterone Cypionate 300mg
Testosterone Cypionate Injection, USP for intramuscular injection, contains Testosterone Cypionate, USP which is the oil-soluble 17 (beta)- cyclopentylpropionate ester of the androgenic hormone testosterone. Testosterone Cypionate, USP is a white or creamy white crystalline powder, odorless or nearly so and stable in air. It is insoluble in water, freely soluble in alcohol, chloroform, dioxane, ether, and soluble in vegetable oils. Testosterone Cypionate Injection, USP is indicated for replacement therapy in the male in conditions associated with symptoms of deficiency or absence of endogenous testosterone.
1. Primary hypogonadism (congenital or acquired): testicular failure due to cryptorchidism, bilateral torsion, orchitis, vanishing testis syndrome; or orchidectomy.
2. Hypogonadotropic hypogonadism (congenital or acquired): gonadotropin or luteinizing hormone-releasing hormone (LHRH) deficiency or pituitary-hypothalamic injury from tumors, trauma, or radiation.
Safety and efficacy of Testosterone Cypionate in men with "age-related hypogonadism" (also referred to as "late-onset hypogonadism") have not been established.
Testosterone Cypionate 300mg/ml by Bioteq Labs 10ml.


Bioteq Labs