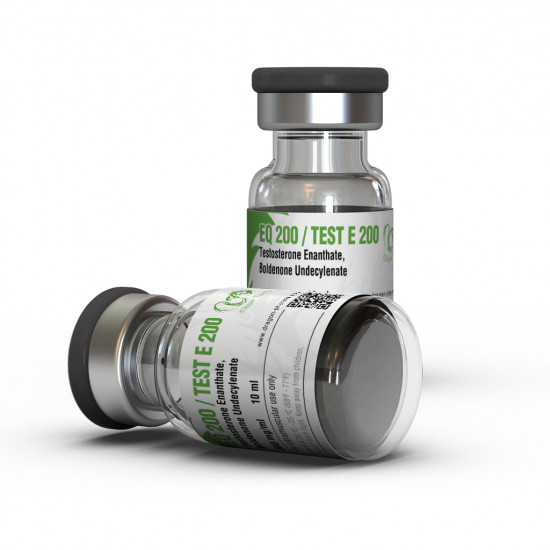 -9 %
EQ200mg Test E 200mg
EQ 200 / Test E 200 is a steroid mix of: Boldenone Undecylenate and Testosterone Enanthate.
Testosterone Enanthate is the strongest steroid with anabolic and androgenic activity. Dissolved ester in oil, enters gradually in the blood. Due to the fact that there is Enanthate, it has a positive effect on the body more than one month.

Boldenone Undecylenate – is a derived synthetic anabolic steroid, which includes a derivative of the male hormone testosterone. Equipoise is considered one of the few drugs with no flavorings.

Boldenone is a very popular steroid among bodybuilders, weightlifters, and those who prefer the power load. The key to this success is the main feature of Boldenone: stimulation of the formation of the hormone erythropoietin which is responsible for the creation of red blood cells. Incidentally, a drug characterized in that, it enables to work on the dry weight of an athlete.
EQ200mg Test E 200mg by Dragon Pharma 10ml


Dragon Pharma