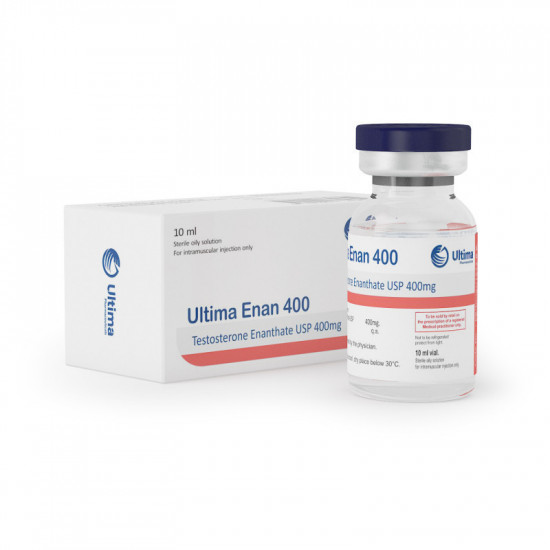 Ultima-Enan 400mg USA
Testosterone Enanthate 400mg/ml by Ultima Pharmaceuticals 10ml USA Domestic
Ultima enan
This remedy is a yellowish oily mass. The active ingredient is a natural testosterone ester dissolved in oil. The chemical formula of this compound is C7H14O2.
Testosterone enanthate - this form of the male hormone has a long-lasting effect. The ether is slowly absorbed into the blood from the injection site, providing a uniform supply of free testosterone for a long time.
This form was developed specifically to reduce the frequency of injections by increasing the duration of the drug.
As a result, injections are active for 3-4 days, and then the concentration of the steroid slowly decreases, so it is enough to inject the drug 2 times a week.
As a rule, most manufacturers produce the drug in 5 or 10 ampoules in one package.
Testosterone preparations are widely available in pharmacy chains, but they can only be purchased with a prescription. Testosterone enanthate injections are very effective.

Ultima Pharmaceuticals