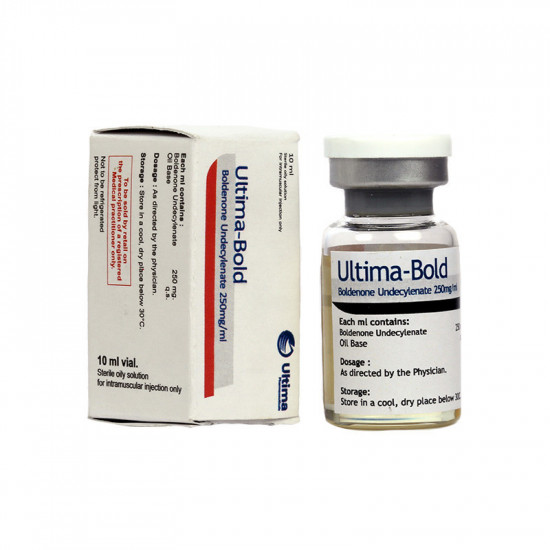 Ultima-Bold 250mg USA
Ultima-Bold, the active ingredient is Boldenone Undecylenate.
The effects of the drug:
- quality muscle growth.
- weak flavoring.
- increased appetite.
- increased vascularity.
- growth of strength indicators.
- improved oxygen transport.
- low androgenic activity.
- almost no effects such as acne, blood pressure, prostate hypertrophy.
- to a lesser extent decreasing testosterone production.
- hepatotoxicity (miserable).
Ultima-Bold 250mg/ml by Ultima Pharmaceuticals 10ml USA DOMESTIC


Ultima Pharmaceuticals