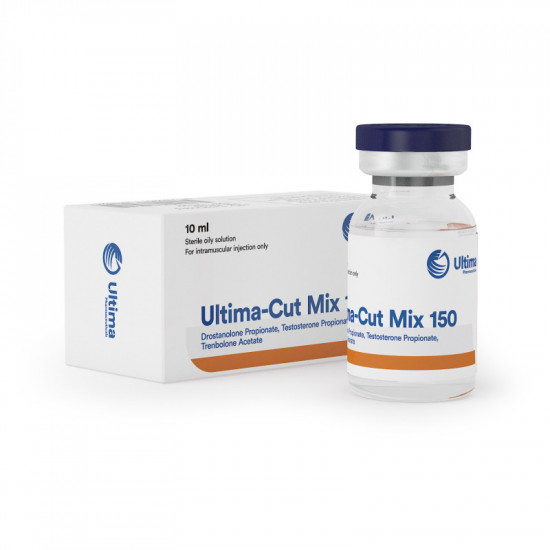 Ultima-CutMix 150mg USA
Ultima-Cut Mix 150 – cutting steroid mix of: Drostanolone Propionate, Trenbolone Acetate, Testosterone Propionate.
Ultima cut mix
What does Ultima Cutmix contain? These are the following: drostanolone propionate, trenbolone acetate, testosterone propionate. This drug acts in the human body like testosterone, but still, there are some differences. Immediately, we note that the remedy does not cause side effects if taken in moderate doses of ultima Cutmix. Experts even advise women and beginners in sports to take the drug. But do not forget that the ultima Cutmix has anabolic activity and has a short duration - only two days.

Ultima Pharmaceuticals