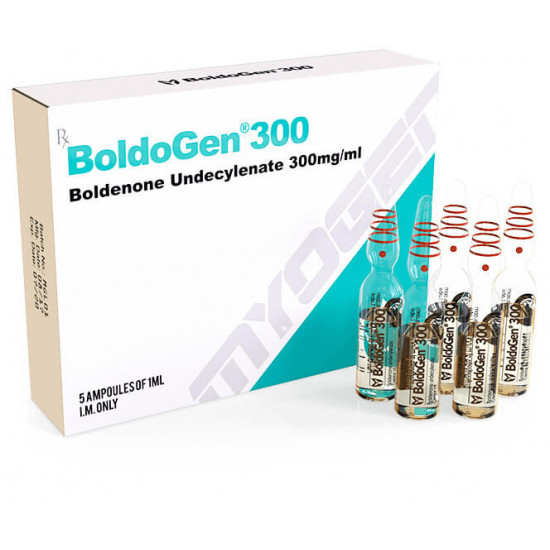 Boldenone Undecylenate 300mg
BoldoGen 300 is a versatile and popular synthetic anabolic/androgenic steroid. Also known as Equipoise, it's a form of modified testosterone that displays strong anabolic and reduced androgenic properties to give the user a steady increase in both lean muscle mass and strength. It's an excellent precontest steroid which markedly improves muscle hardness and density. Boldenone works synergistically with several other steroids such as Testosterone Cypionate or Deca Durabolin for killer size and strength gains .
BoldoGen 300 is composed of Boldenone Undecylenate which provides a sustained release of the hormone and allows a less frequent schedule of administration.
Boldenone Undecylenate 300mg box of 5 amp Myogen.

Myogen