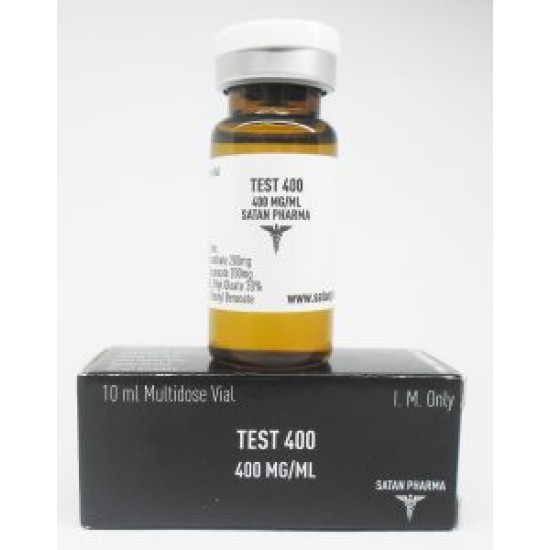 Test 400mg
Test 400 is an oil based solution of 2 testosterone esters for IM injection including of long half-lives. Test 400 has both anabolic and androgenic effects. Testosterone supplementation has been demonstrated to increase strength and growth of new muscle tissue, frequently with increases in libido.
Each 1ml Contains:
Testosterone Enanthate 200 mg/ml
Testosterone Decanoate 200 mg/ml
Peanut Oil 70%
Ethyl Oleate 30%
Benzyl Alcohol
Benzyl Benzoate
Test 400mg by Satan Pharma 10ml.


Satan Pharma