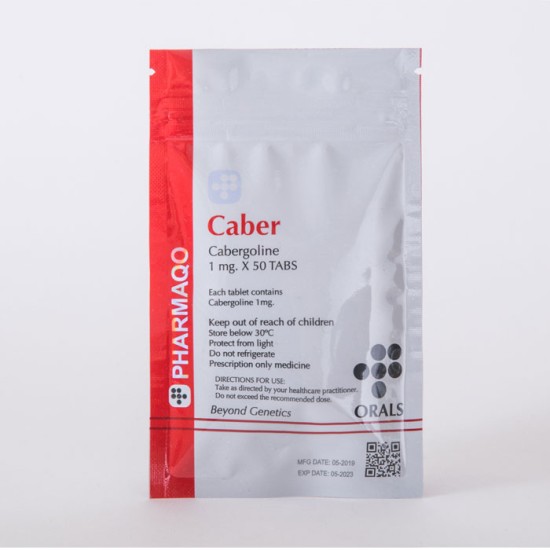 New
Caber 1mg
What is Caber 1 Mg?
Pharmaqo Labs Caber 1 Mg is used to treat symptoms of Parkinson's disease. Caber 1 Mg is available in bottles with a special moisture-absorbing cap, each containing 1 mg of cabergoline in a 20 colored capsule.
What is Caber 1 Mg used for?
Caber 1 Mg is a dopamine agonist. Dopamine is a chemical in the brain that transmits nerve impulses and plays a role in epinephrine formation. More likely, this is why Life-Extentionistas is so great in this drug. Dopamine is also released by the hypothalamus, and the hormone can inhibit the release of prolactin from the anterior lobe of the pituitary, so given all the bad things we've already seen as a result of excess. If you use anabolic steroids, Caber 1 Mg will help you reduce the likelihood of any of these prolactin-related side effects. In fact, it has been shown in many studies that it has a very high success rate in reducing prolactin and prolactin-related conditions and side effects.
Caber 1mg by Pharmaqo 10 cmp.


Pharmaqo