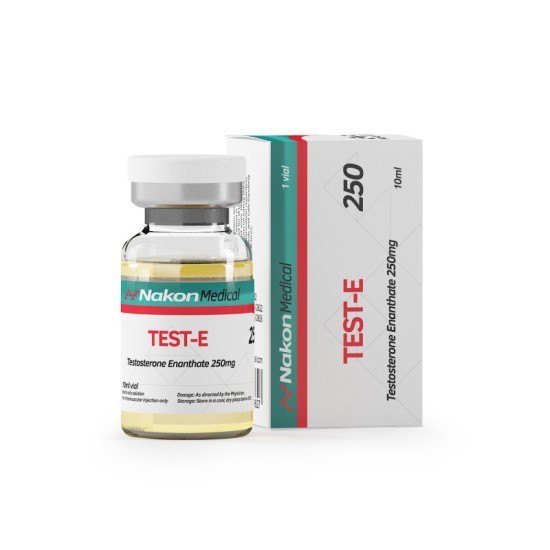 New
Test-E 250mg
This drug belongs to the group of anabolic/androgenic injectable steroids. The main active ingredient is the testosterone enanthate. It is an ester of natural testosterone.
TEST-250 is suitable for both professionals and beginners, and this is its plus. The action of the drug is very simple, it increases regeneration in the body, increases tone, and gives a lot of energy. This means that training can be done twice a day and at the same time, each time improves the results.
Most often, this drug is used by those who want to build muscle mass and generate energy very quickly. Also, thanks to the use of Test-E 250, the following effect is noted:
• growth of indicators of muscle mass;
• an incredible rise in energy performance in the human body;
• fast and real pumping effect;
• a good appetite;
• acceleration of metabolism and protein synthesis.
Testosterone enanthate is most often taken in combination with other steroids. But in any case, you need to follow the dosage clearly. It is recommended to start with 250 mg and gradually increase the dosage.
Testosterone E is taken in a dose of 0.25-0.5 g, as for other male hormone esters. Note the following: you can administer the drug once a week or a maximum of two times.

Nakon Medical