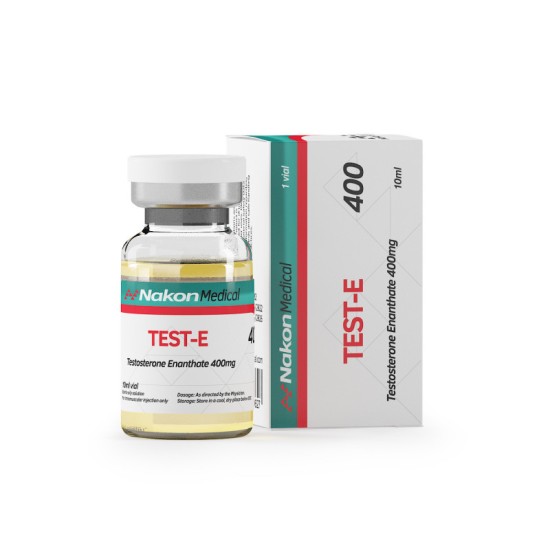 New
Test-E 400mg
Test-E 400 (active ingredient enanthate) is an anabolic steroid well known among professional athletes.
Most often, Test 400 is used by bodybuilders and powerlifters. It is this drug that is an indispensable component of the pharmacological kit of professional athletes.
The drug is based on the hormone testosterone, which is related in structure to the male sex hormone testosterone. Usually, this hormone is used for painful conditions, the consequence of which is the loss of muscle tissue.
The use of Test-E 400 acts on the hormonal level and contributes to:
• rapid set of muscle mass;
• improves the athlete's strength indicators;
• reduces stress on the joints.
The use of the drug Test - E
Test-E is prescribed at a dosage of 250-500 mg. (up to 1500 mg for 7 days). The steroid drug has a prolonged action. It allows you to maintain a high level of testosterone in the human body from 1 injection for 15 days. You can get the most out of Test-E with injections given every other day. Women taking Test-E should be aware that even minimal doses of the drug can lead to increased virilization and masculinization.

Nakon Medical