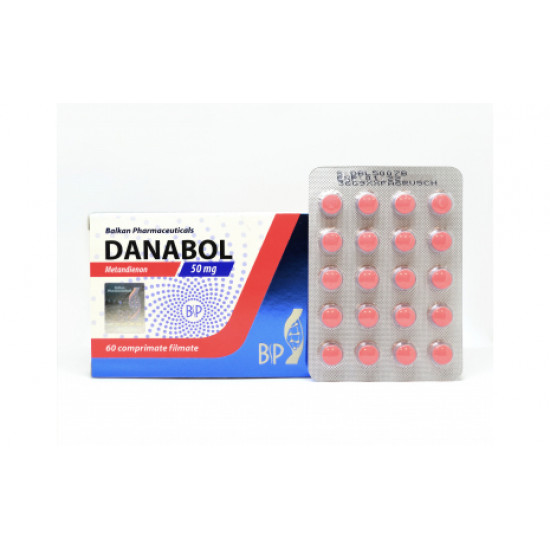 Hot Out Of Stock
Danabol 50mg - 20 Pills
Danabol by Balkan Pharmaceuticals is an oral steroid 50mgs which has a strong effect on the protein metabolism.
Danabol is most known steroid. Danabol (Dianabol / Anabol) - is an oral steroid which has a strong effect on the protein metabolism.

This drug is a left-sided anabolic steroid aimed at increasing muscle mass. The tool has gained wide popularity around the world. It is currently the most popular oral steroid. The active ingredient in Danabol is Methandienone. Analogs of the drug were produced under the names Anabol, Dianabol, etc.

Danabol shows excellent results in increasing the strength of an athlete, as well as in gaining muscle mass in athletes taking it. The tool works flawlessly and reliably if you need to increase muscle mass by about 1-2 kg per week. For Danabol, these are quite realistic results. The active substance is well absorbed by the body, but the time of taking the drug may increase the level of estrogens. Therefore, Danabol is not very good at preparing athletes for bodybuilding competitions. However, there are methods for combining the intake of Danabol and drugs like Tamoxi and Provi, in which case athletes could use steroids even 3-4 days before future competitions.
The dosage of the drug during powerlifting, weightlifting, and bodybuilding vary. It is necessary to consult with a specialist.

Balkan Pharmaceuticals