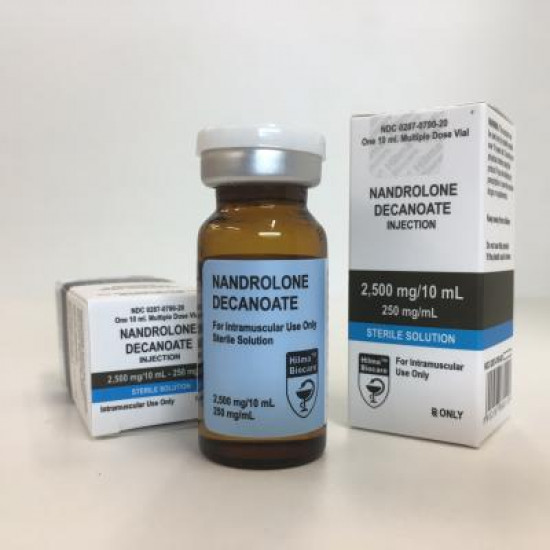 Nandrolone Decanoate 250mg
Chemical name is 19 Nortestosterone. Anabolic steroid can be produce by human body after hard and prolonged physical exertion or during pregnancy and the concentration of its main metabolite 19- norandrosterone not exceed a few nanograms per ml.
It was introduced in 1960. Not long afterwards in 1962 it was released onto the prescription drug market as Deca-Durabolin. Not many are aware, however, that Nandrolone did exist a few years prior in 1957, as the fast-acting Nandrolone Phenylpropionate ester variant. But unfortunately its very short half-life imposed limitations on its use, requiring every-other-day injections at a minimum, and so Nandrolone was reinvented as Deca with the decanoate ester affixed to it.
Nandrolone is one of the most popular anabolic steroids to ever be created and has been a staple among performance enhancing athletes of all types since its inception.
Nandrolone decanoate is a steroid which is structurally similar to testosterone, minus a carbon atom at the 19th position (hence the name 19 Nortestosterone).
Nandrolone Decanoate 250mg/1ml by Hilma Biocare
buy deca, shop deca, nandrolone online, shop durabolin, buy nandrolone deca, Deca-Durabolin, decabol


Hilma Biocare