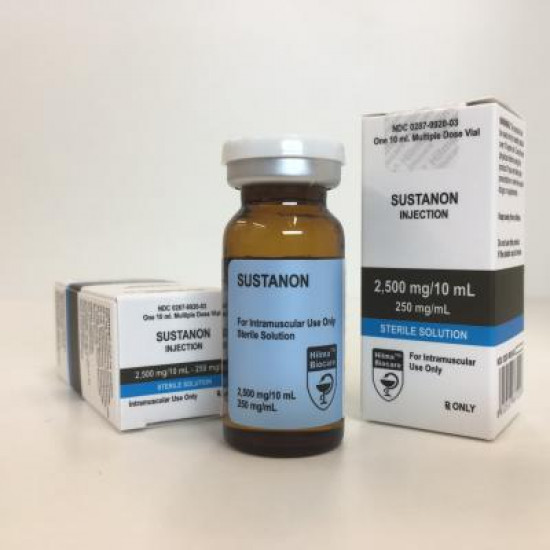 Sustanon 250mg
Sustanon is an injectable oil based testosterone blend, developed by Organon. This product contains four different esters, engineered to bring about a quick release of testosterone from the propionate and phenylpropionate esters, combined with a slower release from the decanoate and isocaproate esters. The testosterone blend is made up of: 30mg of testosterone propionate, 60mg of testosterone phenylpropionate, 60 mg of testosterone isocaproate and 100mg of testosterone decanoate.
The limited injection frequency makes Sustanon a perfect compound for the treatment of low testosterone.
Sustanon has gained its popularity in the 80s and 90s.
Sustanon 250mg/1ml by Hilma Biocare

Hilma Biocare