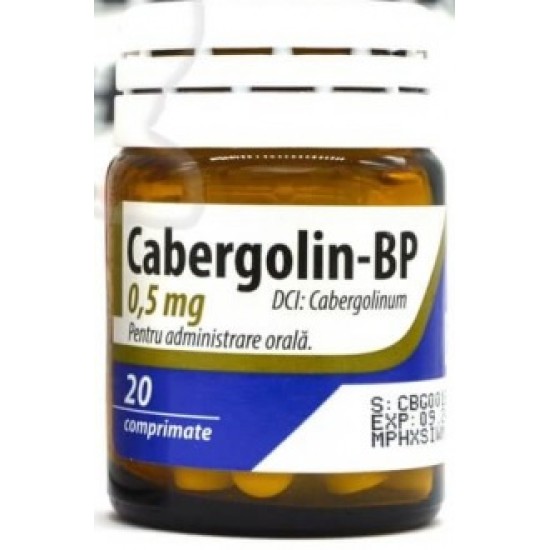 New -20 %
Cabergolin 0.5mg
Cabergolin is a very powerful dopamine agonist. It acts on the dopamine receptors in the hypothalamus to inhibit prolactin production in the pituitary gland. Bodybuilders use Cabergoline when they use one or more compounds that increase the level of prolactin in the body. Excess prolactin can cause serious side effects, such as gynecomastia. In addition, the peak of prolactin can significantly reduce your libido.
Many bodybuilders who take this product also report improved sleep due to its dopamine action. This allows you to have a deeper sleep. The recommended dosage of Cabergoline is 0.5 mg twice a week, and the dose can be increased from 0.5 twice a week to a dose of 1 mg twice a week. This drug allows you to almost completely eliminate the main side effects of steroids such as Decanoate and Trenbolone. One of the effects caused by a decrease in the concentration of prolactin is a decrease in fluid retention in the tissues, which gives an increase in leaner muscle mass.
Cabergolin 0.5mg by Balkan Pharmaceuticals box of 20 cmp.


Balkan Pharmaceuticals