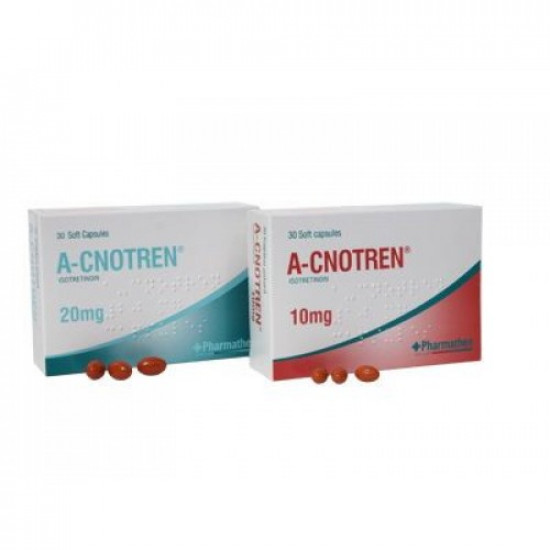 -46 %
A-CNOTREN 10mg( Roaccutan)
Pharmaceutical Name:

Roaccutan (Roche)
Chemical name: 
Isotretinoin
Chem. Abstr. Name:
 (13cis)-retinoic acid
Molecular Weight: 
 300.44 gr/mol
Product Description:

Roaccutan is a form of vitamin A. It decreases the amount of sebum (oil) that is released by the sebaceous (oil) glands, and it increases that rate at which the skin renews itself. Isotretinoin is a medication taken to treat severe nodular acne that has not been helped by other treatments, including antibiotics.
Presentation:

1 box contains 30 tablets with 10 mg/each

Roche