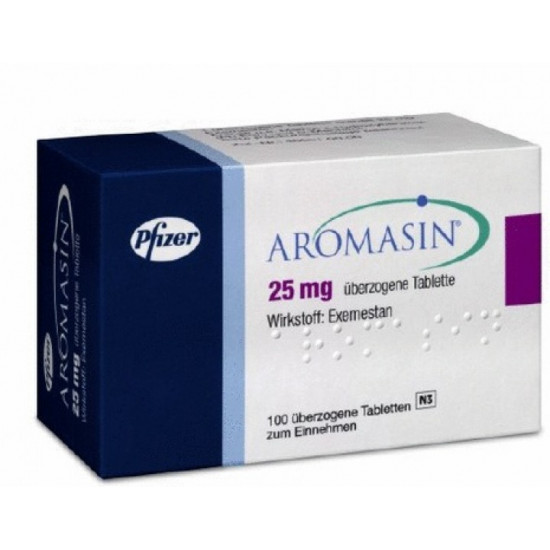 -30 % Out Of Stock
Aromasin
Aromasin
Active Ingredient:
Exemestane
Manufacturer:Aromasin 25 mg/pfizer
Pfizer Aromasin is the newest and possibly best aromatase inhibitor available.
According to medical studies, Aromasin may be the only aromatase inhibitor that does not negatively affect one's cholesterol profile. That's a huge advantage over aromatase inhibitors such as Arimidex and Letrobol which are notorious for devastating lipid profiles, raising the bad cholesterol (LDL) while lowering the good cholesterol (HDL). It is interesting to note that although Aromasin seems to be the most potent among all anti aromatases, it is the one with the least reported side effects if any.
Aromasin 25mg x 1 Tab 7$
Aromasin 25mg x 10 Tabs 60$

Pfizer