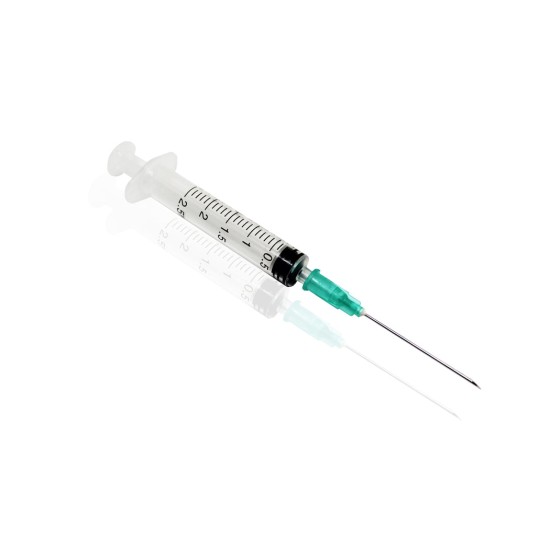 Hot
Syringe 2 ml
Set of 10 X 2 ml Syringes, 21g x 1-1/2 "Needle
Disposable syringes in individual packaging for injection. The products are made of high-quality medical plastic and consist of three components: a movable piston, a cylinder for collecting and administering the drug, and a seal based on rubber materials. Three-component syringes provide a smoother and easier piston stroke, which has a positive effect on the uniformity of drug administration to the patient.
The product is sterile and does not require additional treatment with disinfectants. The 1-1/2" needle has a captive fixation method, also known as Luer Slip. It is well suited for injection of low viscosity drugs.
Intramuscular injection of the syringe needle should be done with a quick and precise movement, the body of the needle should be immersed to a depth of about ¾ of its length at an angle of 90 degrees to the skin surface. The drug must be administered smoothly, adhering to the rate of administration recommended by experts for this drug. After the medicine is administered, the syringe must be pulled out, quickly covering the injection site with cotton wool soaked in a disinfectant liquid (rubbing alcohol, chlorhexidine solution, etc.).

Norma Hellas