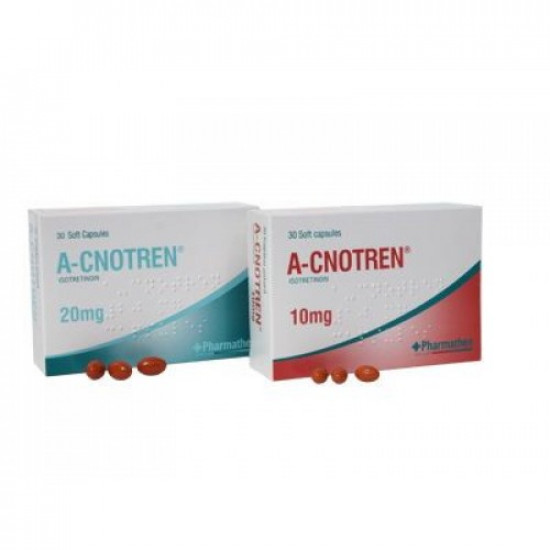 -44 %
A-CNOTREN 20mg( Roaccutan)

Product Description

A-Cnotren is a retinoid that reduces sebum secretion.
A-Cnotren is indicated for the systemic treatment of nodulo-cystic and conglobate acne, severe acne, scarring, acne which has not responded to antibacterials, or acne which is associated with psychological problems.
A-Cnotren is the generic ISOTRETINOIN , since Roaccutane is no longer available on the market ,
A-CNOTREN is the best substitution with even better results !

Box Contain 30 Tabs, each tab 20mg

Pharmathen, Hellas