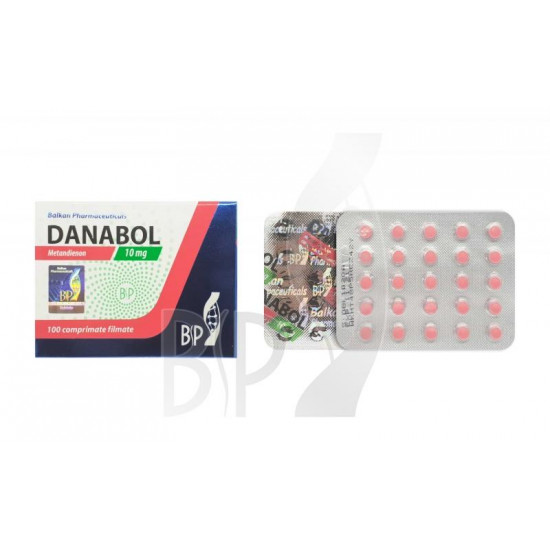 Danabol 10mg - 100 Pills
Danabol by Balkan Pharmaceuticals is an oral steroid which contains 10mg of the hormone
Methandienone.
Contains a left-sided anabolic steroid known by the international name Methandienone. This drug is considered the most popular oral steroid available on the market today. Danabol (the abbreviation D-bol is often used among bodybuilders) is actively used by novice athletes. The drug provides a quick set of muscle mass and increases endurance and strength.
Bodybuilders often start taking Danabol at the beginning of a steroid cycle to see tangible results from their work right away. The impact of injectable steroids, which appears later, already complements and consolidates the existing gains from the use of Danabol.
Bodybuilders who take this steroid note its significant results in terms of building muscle mass, this is a really effective tool. Such effectiveness of Methandienone is achieved due to a significant acceleration of protein synthesis in tissues and an increase in nitrogen concentration. To exclude the manifestations of gynecomastia, athletes prone to this often combine medication with Methandienone with simultaneous courses of estrogen inhibitors. It also does not hurt to take Danabol along with liver protection drugs due to its potentially toxic effects on the tissues of this organ.

Balkan Pharmaceuticals