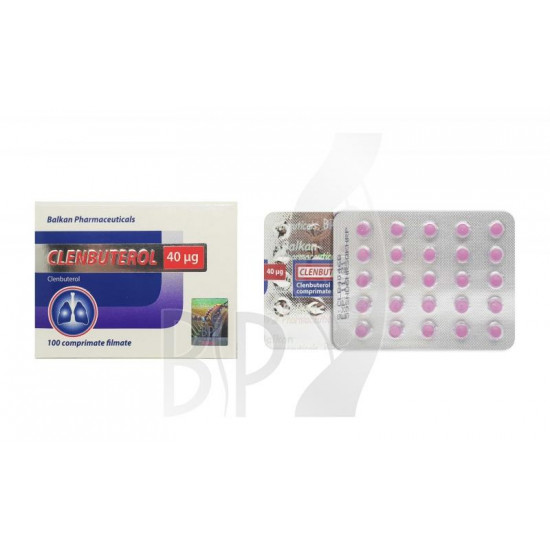 Hot
Clenbuterol 40mcg - 100 Pills
Clenbuterol

General information:

Manufacturer: Balkan Pharmaceuticals
Substance: Clenbuterol Hydrochloride

Pack: 100 tabs (40mcg/tab)

Manufacturer:Balkan Pharmaceuticals

This product is human use licensed by law at GMP standards.

Clenbuterol – a drug with the active substance Clenbuterol Hydrochloride, which is taken by athletes and bodybuilders to speed up the metabolism and for efficient fat burning in the drying period. Clenbuterol can be ordered in the form of tablets (the most common choice among athletes), injections and capsules.

Note that this drug does not apply to the steroids group, so for this drug is not characteristic the anabolic effect. The drug belongs to the group of symptomatic drugs and was originally used in medicine to combat the attacks of bronchial asthma.

Clenbuterol Effects:

stimulation of fat burning and rapid weight loss (in the drying period);

acceleration of metabolism;

fever and loss of appetite;

powerful stimulation of the nervous system (mental activation, to the extent useful for the low-carbohydrate diet);

anti-catabolic effect (promoted the use of Clenbuterol at PCT).

How to Use Clenbuterol: Dosage, Cycle, PCT

Clenbuterol is available at an affordable price. However, to avoid possible side effects (shivering in the joints, tachycardia, anxiety, insomnia, increased heart rate, etc.), should not be used at unjustifiably higher dosage than the recommended one.

Balkan Pharmaceuticals