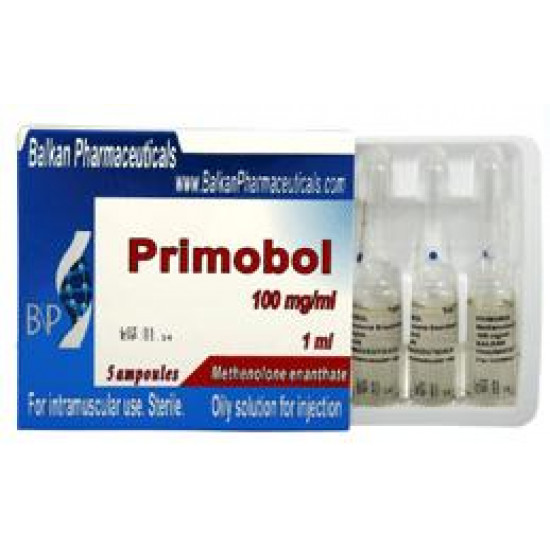 -9 %
12 week Greek God Cycle
12 week Greek God Cycle
Carefully selected components of this pharmacological cycle will help you achieve tangible results. You will note a set of muscle mass, an increase in the level of endurance, and the ability to demonstrate new strength qualities.
The composition of the 12-week cycle "Greek God" includes the following components:
Primobol 100 mg - 70 Ampoules or 7 multi
Anabolic steroid of mild impact and high quality. The active substance according to the international classification is Methenolone. It is characterized by a low level of side effects. It fits perfectly into drying courses and a set of high-quality muscle mass. It is actively used in bodybuilding, fitness, and other sports: football, distance running, and martial arts. Well suited for both men and women.
Test Cypionate 200 mg - 30 Ampoules or 3 multi
Testosterone cypionate is an injectable steroid that has proven itself as a complex tool for gaining mass and a significant increase in endurance and resistance to stress. It is mainly used in combination with other anabolics as an auxiliary drug.
Parabolan 100 mg - 30 Ampoules or 3 multi
The active substance in this drug is the anabolic steroid Trenbolone. It is considered one of the most effective means for gaining muscle mass and increasing the level of strength.
Follow the recommendations for taking medications, after consulting with a specialist.
Includes:
70 Ampoules or 7 multi Primobol 100mg (Balkan Pharmaceutical)
30 Ampoules or 3 multi Test Cyp 200mg (Balkan Pharmaceutical)
30 Ampoules or 3 multi Parabolan 100mg (Balkan Pharmaceutical)