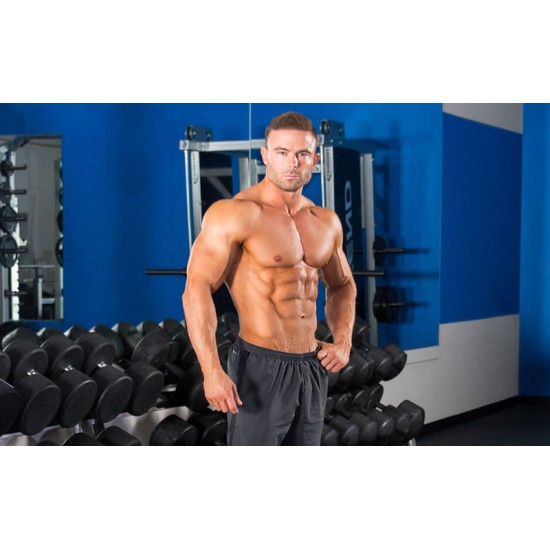 Contest Prep Cycle 16 Weeks
Weeks 1-4 100mg Anadrol every day.
Weeks 1-8 3.75cc Test Cypionate
Weeks 1-8 5cc NPP
Weeks 9-16 2.5cc Test Propionate
Weeks 8-16 5cc Tren Acetate
Weeks 8-16 5cc Mast Propionate
Weeks 13-16 100mg Winstrol every day.


Bodybuilders typically start their contest prep about 16 weeks out(the length of this cycle) but do not necessarily need the cutting drugs straight from the beginning. In this layout the first half of the cycle will be a lean mass phase. As contest time approaches most bodybuilders need a hard, defined and dry look, so we will switch up the drugs. This is the cycle you need: You will be gaining lean mass the first 8 weeks followed by the last 8 weeks which will preserve the gains you made AND give you the hard physique you need for the stage.
Extra: Although not needed I suggest adding in T3 and Clen to this cycle if you really want to be shredded for your bodybuilding show. T3 throughout and Clen 2 weeks on 2 weeks off until the end
Includes:
4 Vials Mastapex 100mg (Partax)
4 Vials Trenapex 100mg (Partax)
4 Vials Durapex (npp) 100mg (Partax)
3 Vials Testapex C 200mg (Partax)
2 Vials Testapex P 100mg (Partax)
60 Pills Anapolon 50mg (Balkan Pharmaceutical)
60 Pills Strombafort 50mg (Balkan Pharmaceutical)