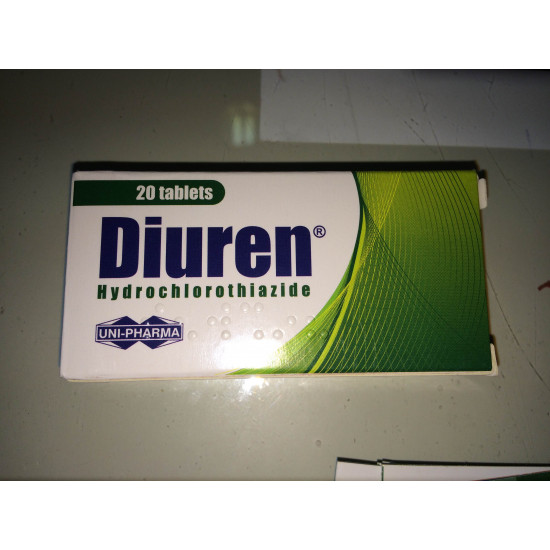 Diuren (Dyazide) 25mg - 20 Tablets
DIUREN INDICATIONS
Diuren is used for treating high blood pressure or water retention (swelling) associated with congestive heart failure, liver disease, or kidney disease. Diuren is a loop diuretic. Loop diuretics make the kidneys eliminate larger amounts of electrolytes (especially sodium and potassium salts) and water than normal (diuretic effect). Loop diuretics are useful for treating many conditions in which salt and water retention (eg, edema, swelling) are a problem.
DIUREN INSTRUCTIONS
Use Diuren as directed by your doctor.
Take Diuren by mouth with or without food.
If you take cholestyramine, colestipol, or sucralfate, ask your doctor or pharmacist how to take them with Diuren.
Diuren may increase the amount of urine or cause you to urinate more often when you first start taking it. To keep this from disturbing your sleep, try to take your dose before 6 pm.
If you miss a dose of Diuren, take it as soon as possible. If it is almost time for your next dose, skip the missed dose and go back to your regular dosing schedule. Do not take 2 doses at once.
Ask your health care provider any questions you may have about how to use Diuren.


1 box contains 20 tabs,


Uni-Pharma