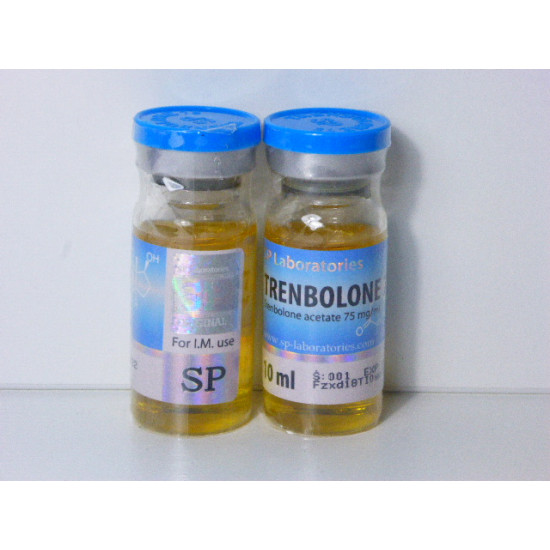 Trenbolone Acetate 75mg
Trenbolone Acetate 75mg
Trenbolone Acetate is an anabolic steroid drug for intramuscular injection with an active ingredient.
The acetate form of trenbolone has the shortest duration of action. Compared to other esters of this steroid, it is much faster released into the blood after injection, but also quickly excreted from the body. On the one hand, the athlete feels the work of the steroid and a powerful anabolic response just a few hours after the injection, but on the other hand, it creates the need for regular (daily or every other day) injections.
Trenbolone Acetate as a steroid is the most powerful anabolic drug that has the strongest effect on muscle growth, strength, and endurance. It also promotes intensive fat burning, and it is the "short" form of acetate that is best suited for drying purposes.
This steroid is used either by very experienced athletes or competitive bodybuilders, as its misuse can lead to several specific unwanted side effects. However, for those using it for the first time, it is best to start with a "short" acetate, which minimizes the risk of potential complications by quickly "canceling" the steroid. A properly organized course is not accompanied by adverse reactions.
Characteristic virtues and other effects
the most powerful steroid for building quality (dry) muscle mass - up to 8-10 kg per cycle;
has strong anti-catabolic properties and the ability to burn adipose tissue, so it is perfect for drying purposes;
stimulates appetite, growth of strength, and endurance;
does not have the effect of fluid retention in the body;
promotes increased production of growth hormone;
there is no interaction with the aromatase enzyme, as a result of which the steroid is not converted into estrogens;
improves the quality and speed of recovery after any load;
improves training motivation and mood.

SP laboratories