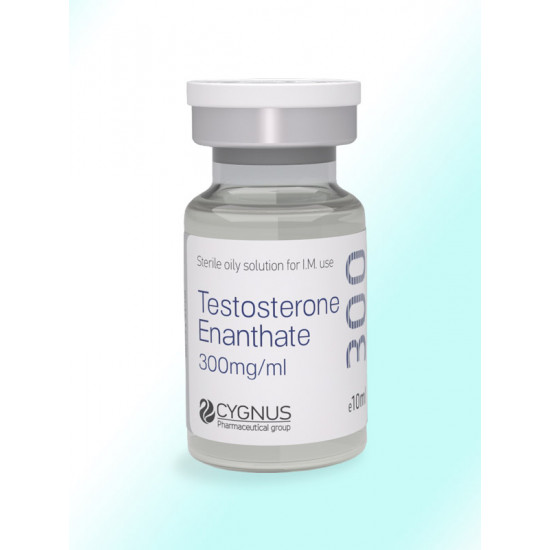 Testosterone Enanthate 300mg - 10ml
Testosterone enanthate 300mg
Comes in 10 ml multidose vials. Each vial contains 300 mg per ml.
Each product of Cygnus has authentication code.
You can authenticate your product a
t
cygnus check code
A tool called test e 300mg can be purchased at a bargain price. This drug has an anabolic effect and is used as hormone therapy. Doctors prescribe enanta med testosterone enanthate to transgender people. Also, the tool is very often recommended for anti-aging therapy and breast cancer. The half-life is seven days. That being said, enanthate 300mg retains water in the body, so you may feel bloated and watery. The drug is also taken by athletes for the growth of muscle tissue and an increase in strength indicators.

Cygnus