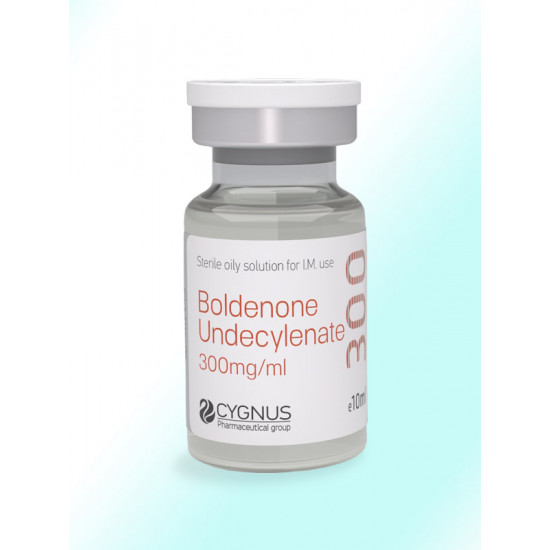 Boldenone 300mg - 10ml
Boldenone Undecylenate
Comes in 10 ml multidose vials. Each vial contains 300 mg per ml.
Each product of Cygnus has authentication code.
You can authenticate your product a
t
cygnus check code
It is a drug originally invented for the treatment of dystrophy, and is an anabolic of a synthetic steroid type. In its structure, boldenone undecylenate is very similar to methandrostenolone. Many speaking pros and beginners become ardent supporters of the drug due to its properties:
gradual, sufficient intensive growth of muscle mass;
improvement of strength, training personal performance of an athlete;
an increase in body weight in conjunction with an excellent, healthy appetite;
an increase in the production of red blood cells, due to which the athlete's muscles are saturated with oxygen and various nutrients;
the effect of the training becomes more noticeable;
increases the endurance of the body, so the substance has become popular in many sports from skiing to powerlifting, bodybuilding, athletics. Boldenone steroid is available for everyone. It is also possible to purchase boldenone undecylenate 300 mg.

Cygnus