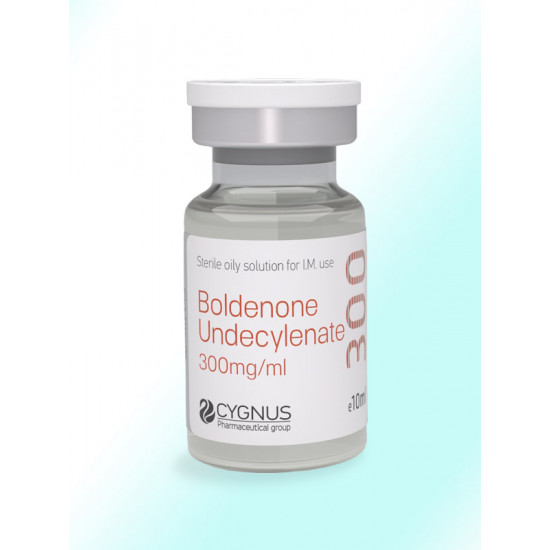 Boldenone 300mg - 10ml
Boldenone 300mg - 10ml
Boldenone is one of the best injectable anabolic steroids for building lean muscle, based on the active ingredient "boldenone undecylenate".
Initially, the steroid drug was developed as a safer "version" and a prolonged alternative to such a steroid as "Methane", while in fact, it turned out to be a separate independent steroid with its unique advantages and characteristics.
Since it has low androgenic activity, and it also does not exhibit adverse reactions of the androgenic and estrogenic profile, it is one of the few steroids that even women can use.
It not only lacks conversion to estrogen but, on the contrary, when combined with testosterone esters in certain proportions, it can also block their aromatization, which has been tested and confirmed in practice by many experienced bodybuilders. Boldenone is not 17-alpha alkylated, so it does not affect liver function at all. It also does not retain water and promotes the growth of predominantly lean muscle tissue, without significant post-cycle rollback phenomena. For beginners who are ready to perform injections, this steroid is one of the best solutions.
Effects and results of the application
● helps build lean muscle mass;
● does not retain water and is characterized by minimal rollback after completion of the course;
● stimulates enhanced erythropoiesis, which contributes to a significant increase in endurance appetite, and strength indicators;
● promotes fat burning;
● does not harm the liver and rarely causes other "side effects";
● does not interact with aromatase, therefore it is not converted to estrogen;
● due to the low androgenic index can be used by women.
Dosages and Application
All the most important prescriptions and instructions for the correct and safe use of the Boldenone steroid can be found in a special section of our online store of original anabolic steroids.
YOU CAN AUTHENTICATE YOUR PRODUCT AT
CYGNUS CHECK CODE

Cygnus