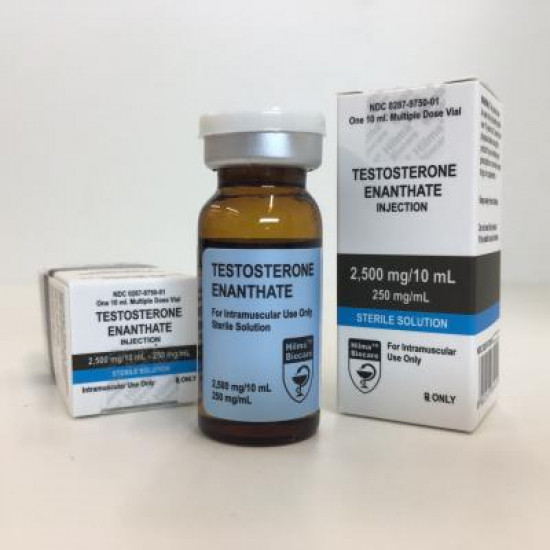 Testosterone Enanthate 250mg
Testosterone Enanthate is one of the oldest and perhaps the most commonly used steroid of all time. Testosterone Enanthate is a slow acting release form of the testosterone hormone and would be the first large/long ester testosterone form used. Synthetic testosterone itself would be developed in the 1930's. In 1937 the first ester controlled testosterone would hit the market thanks to Schering and their new Testosterone Propionate product. This would allow for more control over the testosterone hormone by regulating its time release. However, in the early 1950's a larger ester in Enanthate would be attached to the hormone thereby slowing down the hormone's activity even more. Testosterone Enanthate would become the dominating testosterone form in the medical field and Testosterone Cypionate would join a few years later.
Testosterone Enanthate is an steroid that is perfect for all levels of use.
Testosterone Enanthate 250mg/1ml by Hilma Biocare
buy testosterone enanthate, shop testo e, buy testosterone



Hilma Biocare