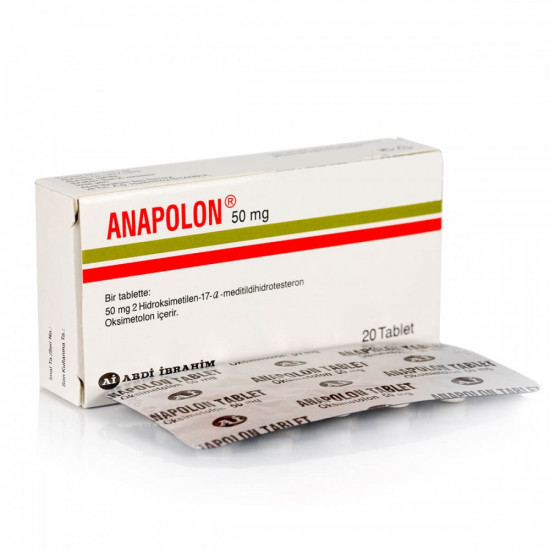 2 - 3 Days
Anapolon 50mg - 20 Pills
Anadrol is an anabolic steroid commonly used in sports by bodybuilders. The standard form of the drug is 50 mg tablets. 20 pcs.
The drug is intended for the treatment of anemia, osteoporosis, and malnutrition in people who are seriously ill and suffer from eating disorders. Anadrol is a safe anabolic that promotes muscle building and increases the strength and endurance of people involved in sports.
The effect of Anadrol:
• growth of muscle mass (up to 15 kg per month of admission);
• the rise of energy and the growth of strength, and endurance;
• increase in flexibility in joints;
• reduces pain;
• contributes to a better transfer of red blood cells in the patient's blood;
• allows you to burn fat, thereby allowing you to get more relief muscles.
Along with this, the drug also has several side effects: a toxic effect on the liver, increased blood pressure, digestive system disorders, loss of appetite, and gynecomastia.
Usually, these manifestations are mild and are caused by an overdose of the drug.
Recommended dosage
Anadrol is prescribed for persons over 21 years of age. The average duration of taking an anabolic is 4 weeks. The daily norm is 50 mg.

ABDI IBRAHIM