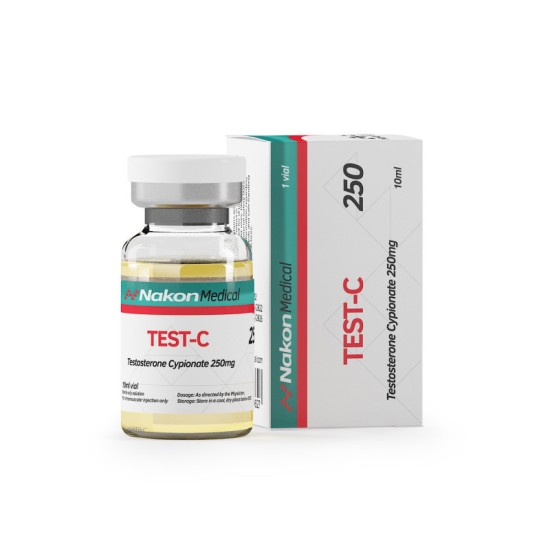 Test-C 250mg
Test C 250mg 10ml produced by the well-known pharmaceutical company Magnus has become widely known among athletes due to a significant increase in strength and muscles.
Today it is considered one of the most popular and effective means of anabolic and androgenic action. The basis of the work of this drug is the activation of the process of secretion of the hormone testosterone by the glands, which is responsible for the indicators of endurance and strength of the body.
The steroid is produced in the form of an injection solution and has a prolonged action (up to 14 days).
The effect of this drug is incredible:
Increased endurance and duration of training;
• Increase in physical indicators;
• Stimulation of metabolic processes;
• Acceleration of muscle growth.
Despite the large list of benefits, Test C also has minor side effects: acne, increased pressure, and alopecia. This is due to the ability of testosterone to convert into estrogen. Therefore, the Test C 250mg course should be accompanied by the intake of aromatase blockers and antiestrogen.
Taking Test-S 250mg. Conducted courses. As a rule, it lasts up to 10 weeks. Injections should be done once a week. The standard dosage of the drug is 250-500 mg.

Nakon Medical